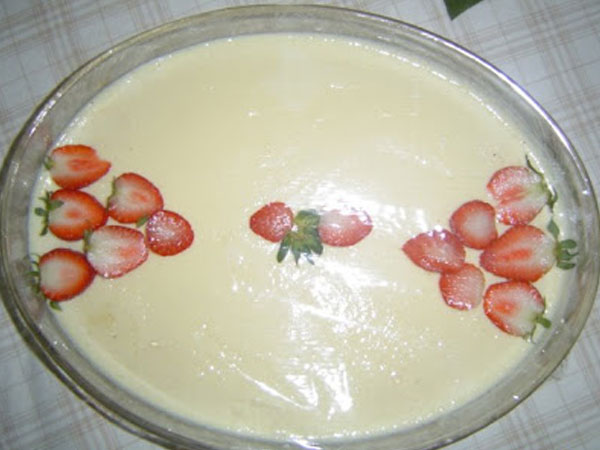 Ingredients
1. Egg-3
1. MilkMaid-1 tin
2. Milk b 3 (tin of Milkmaid)
3. Vanilla Essence-1 Tsp
4. Gelatine -20 Gram
5. Pineapple- 500 Gram
6. Sugar b 3 Tbls
7. Cloves- 4 Nos
To Decorate
1. Pineapple/cherry pieces
2. Fresh cream
To make the Custard
Cut the pineapple into small bite size pieces. Stew the pineapple with sugar and cloves till it begins to caramelize. Place them on a flat dish and press them down, where you set the soufflC).
To make the soufflC) custard, beat milk, milkmaid and eggs together and double boil, till the custard starts to thicken. Let it cool. Add socked gelatine and pour it slowly over the side of the dish with out moving the flat pressed pineapple under the dish. Let it set and serve after decorating with cherry and fresh cream.